Supporters
It's true that AfrikaBurn organises the event, but to create Streetopia takes a village - and that village is Obs!
It's with great thanks that we acknowledge the support of businesses and civic organisations in helping us to make Streetopia happen. You can identify official supporters by the sticker you see below - when next you're strolling around our hood and spot the Supporter sticker, pop in and say hi, and thank them for helping to make the event happen.
If you know of anyone in the area that would like to support Streetopia, please let them know about our Donate page, thanks.
---
Bang Bang Vintage (65 Lower Main Rd)
Boots and bags and jackets and amazing vintage? They've got it all - and a lot more - over at Bang Bang. Stock is updated often, and some of the pieces are rare one-offs of the type that you won't find anywhere else. If vintage or classic gear is your thing, you've either made them a staple, or about to.
Observatory Backpackers (235 Lower Main Rd)
A firm favourite with many visitors and students in our area, this is the double-storey building on Lower Main Rd that's decorated with fantastic murals. Rumour has it they have a secret garden that's a lush oasis enjoyed by all who get the privilege.
Nevernew (15b Lower Main Rd)
Located at the far end of Lower Main Rd, there's a treasure trove of vintage and second hand threads - and a wide range of amazing accessories - that add up to a fantastic way to spend some time. Chantal - who has headed up Nevernew since establishing it 4 years ago - has a sharp eye for solid-gold vintage classics, and it shows.
Check out their Facebook page here.
Trenchtown (143 Lower Main Rd)
A longstanding and popular joint, Trenchtown's hosted innumerable live band and DJ performances over the years, offering a home to a wide and eclectic range of customers. Always a buzzing vibe, this is the venue that always offers something interesting to check out, whether trance nights, drumming sessions, shisa nyama or just laid back rasta vibrations.
Linko Restaurant (88 Lower Main Rd)
A firm favourite with residents who like their sushi or Chinese delicious and authentic, Linko's great prices are matched by their range and friendly staff.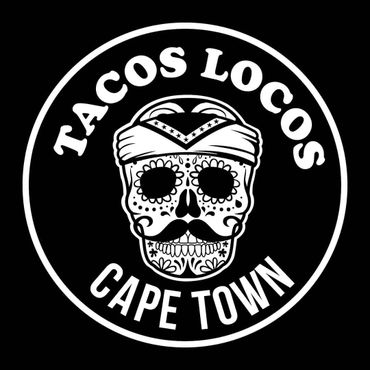 Tacos Locos (61 Station RD)
What's better than a Mexican food place in your neighbourhood? A crazy Mexican food place serving spicy, South African inspired tacos, burritos, nachos and samoosas...in your neighbourhood.
The Scrumpy Jack (92 Lower Main RD)
An Obs local for many many years, this pub is the best place to watch sport, play pool, and watch people as they walk down Lower Main Road. Check them out on the day for some rocking 2-for-1 specials.
Voom-Voom Vintage (15 Lower Main Rd)
Voom-Voom is the home of all things retro, vintage and ever-so-cool. If you're into classic threads or accessories, furniture, cameras or seriously authentic vinyl, this is where you'll find it all, and much more.
Check out their Facebook page here.
Green Elephant Backpackers (57 Milton RD)
Opened in the first year of democracy in South Africa - 1994 - the Green Elephant is a well-known feature of Obs and a beacon for visitors from all over the globe. With a laid-back atmosphere (and great pizzas on Thursday nights), this is something of an Obs institution that's also an actively green business, doing their bit for our planet.
Jerry's Burger Bar (123 Lower Main RD)
Craft beers, crafted burgers and great atmosphere, the local burger joint Jerry's has been serving Obs for the past few years. Smashing reviews and great specials make this place a good spot to check out.
Hawkes & Findlay (57 Station RD)
The local hardware store for as long as anyone can remember (they're established in 1972 if you were wondering), these guys are firm supporters of Observatory and we're glad to have them on board. Need any tools, advice, or a variety of odds and ends?

Go check out how well equipped they are.
The Main Loaf (76 Lower Main RD)
A relatively recent addition to the ecelectic selection of spots on Lower Main, these guys are a kif spot to chill, drink coffee or lounge around reading books.

Er...follow them on Twitter?
Massive thanks to all businesses that have shown their support thus far - their donations are helping our event to fund more art and activities on the day so our event grows, and truly becomes a community affair. If you're in the area, show them some love!